PURPOSE
Create and Inspire Genuine Lifetime Experiences.
MISSION STATEMENT
We create and inspire genuine hospitality experiences. We take a humble approach, aiming to be admired and respected by our guests, members, and the community. Our team of caring employees take a sense of ownership over everything that we do and are empowered to innovate, by inspiring new ways to invest in our people and in our facilities to exceed guests' expectations.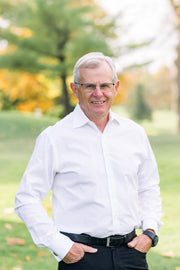 ROB STAFFEN | PARTNER & CHAIRMAN OF THE BOARD OF DIRECTORS
Rob Staffen is an entrepreneur, avid golfer, and the Chairman of the Board at the St. Marys Golf & Country Club. He purchased the golf course in 1993, alongside three other local families, to save and develop it for the St. Marys community and future generations. His leadership has transformed the Club into a thriving hub for golf enthusiasts while preserving and enhancing its natural beauty. Rob's philanthropic endeavours extend beyond the course, supporting local charities and environmental conservation. He continues to guide the Club towards a bright and sustainable future, leaving a lasting impact on St. Marys.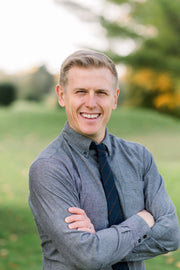 MATT STAFFEN | PARTNER, PRESIDENT & GENERAL MANAGER
Matt graduated from the Ivey Business School with Honours in Business Administration and Masters in Business degrees. He joined the Club as Director of Operations and is now President and General Manager. Matt is dedicated to creating the best possible golf, dining, and special event experience and believes that the employees are the key to the Club's success. Together with his wife Ashton, Director of Special Events, they have expanded the staff from 20 to almost 100 and continue to aim for sustainable growth and expansion to provide an end-to-end hospitality experience.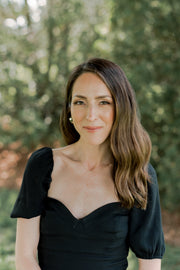 ASHTON STAFFEN | PARTNER & DIRECTOR OF SPECIAL EVENTS
Ashton completed her undergraduate degree in Psychology and Sociology at Wilfrid Laurier University. She then pursued post-graduate studies in Event Management, which fueled her passion for wedding planning. Ashton has been with St. Marys Weddings since 2014, leading the Special Events Team and establishing the reputation as a top wedding venue in Southwestern Ontario. She is highly skilled in personal relations, understanding the needs of clients and helping them realize their unique vision for their special wedding day.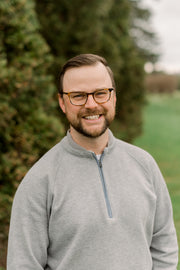 BRANDON DE GROOTE | PARTNER & DIRECTOR OF GOLF
Brandon joined the Club in a leadership role at his childhood course after returning home from Vancouver, BC. With a background in education as a former Center Director at two Sylvan Learning Centres, he is passionate about sharing his love for golf with members and the community. Brandon is focused on developing golf programs, leagues, and activities for all to enjoy. He looks forward to enhancing the golf experience for members and public players alike.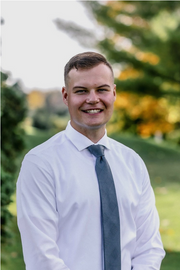 MARK MCMURRAY | DIRECTOR OF OPERATIONS
Mark graduated from Carleton University's Sprott School of Business with a Bachelor of Commerce and has been with the Staffen family's business since 2016. As the Director of Operations, Mark supports the team and instills the organization's vision and core values. He was a leading force in the development of the Club's restaurant, Social Thirty-One and enjoys being a part of the front lines of golf, Social Thirty-One, and weddings. "It is a wonderful feeling to be a part of the dynamic team that is entrusted with helping our couples begin the next stage of their lives."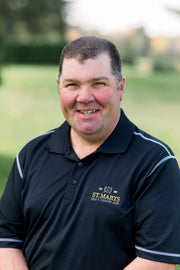 ARRON TOUGH | HEAD SUPERINTENDENT
Arron is an experienced golf industry professional who joined the Club in 2020 after working at Westlinks and Greenhills Golf Club. He enjoys working outdoors, meeting new people, and the unique challenges of his job. His goal is to provide a high-quality golf course that the members and community can be proud of. Since joining the Club, Arron has appreciated the support and positivity of the members and golfers, as they work to overcome new challenges and provide the best golf experience.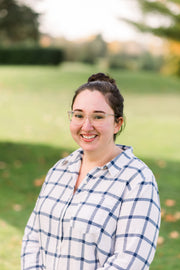 REBECCA PARSONS | GOLF OPERATIONS SUPERVISOR
Rebecca has been a dedicated employee of St. Marys Golf & Country Club since 2007, working in different roles. She has a Bachelor's degree in Environmental Studies from York University and brings a positive attitude and excellent attention to detail to the golf operations departments. She loves being part of the golf community and providing excellent customer service. Rebecca values the friendly atmosphere at the family-run business and enjoys getting to know members and regulars.
KELLEN FIFIELD | GOLF COACH & ASSISTANT SUPERVISOR
Kellen's love for golf began at a young age when he started working as a ball boy. He has been with the Club for over 20 years and graduated from Niagara College's Professional Golf Management program. Kellen is passionate about developing junior golfers and instilling in them proper golf etiquette that they can carry with them throughout their lives. He aims to help golfers of all backgrounds and skill levels improve their confidence and lower their scores.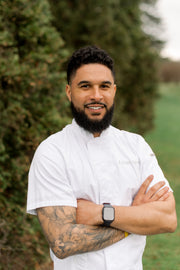 CHEF JULIAN BANSIE | EXECUTIVE CHEF
Chef Julian's love for cooking began at a young age and led him to graduate with Honours in Culinary Management from George Brown College. He gained professional experience at Toronto's Canoe and The Carlu, where he hosted high-profile celebrities. Julian also worked with Oliver & Bonancini to grow their exclusive TIFF venue. Now leading the SMGCC culinary team, Julian's attention to detail and passion for cooking drives him to strive for excellence. He believes in routine and consistency as pillars of a strong culinary team and aims to teach his team something new every day.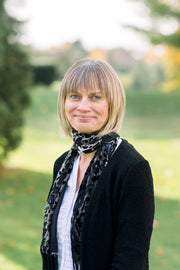 ANNE MACNEILL | SENIOR BOOKKEEPER
Anne has been working at St. Marys Golf & Country Club since 2015 and has experience in administration, including human resources and graphic design. Although her main role is bookkeeping, Anne has contributed to the growth of the business. With her knowledge and experience, she understands the importance of providing excellent service to the community. Anne is also a board member for Quadro Communications Cooperative outside of work.
SHELBY FAWCETT | HUMAN RESOURCES GENERALIST
Shelby has a Diploma in Social Service Work from Mohawk College and is pursuing an HR Certificate from Conestoga College. With 4 years of experience in manufacturing, Shelby moved from HR Specialist to Payroll/Benefits Specialist. Enjoying hospitality roles, Shelby is skilled in building rapport and listening empathetically, and is a team player who is adaptable and organized. As an HR Generalist, she aims to create an approachable, safe, and supportive environment where employees feel valued and empowered to be their best at SMGCC.